Best F2P MMORPGs of 2012 – a Look at Current Top 3 MMOs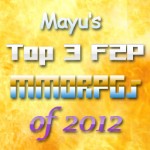 It's been quite a while since I wrote, but life's been really busy. One thing that kept me occupied though was trying out different MMORPGs out there and of course comparing it to what Lineage II Goddess of Destruction has to offer. Now that it has switched to a Free 2 Play model and with all the changes to the gameplay itself, it's quite interesting to compare and analyze what makes or breaks a F2P MMO, though one can argue it is always a subjective viewpoint (and that's quite true).
Free 2 Play vs. Paid Subscription Models
Before I take a brief look into what I think are the top 3 MMORPGs that we have at the moment (or ones that are going to be released very soon), I want to touch on the subject of F2P models vs. subscription payment models, and especially hybrid models. Although I much enjoy having the option to play a game for free, there are two main issues that all F2P MMOs suffer from: limitation of content and quality of players base.
The limitation of content is quite a nuisance and is quite detrimental to the longetivity of a player's time spent in the game. Although some MMOs have some good ways to work around that issue, such as accumulation of credits through gameplay via achievement systems or events, it still detracts from the overall gameplay experience because you are forced to do things which are not necessarily something you want to do and enjoy, and are what VIP/Paid players might not even bother doing.
And then that leads to a lower quality of the players base as it becomes pretty much split between free and VIP players, and with the majority of players playing for free, it leads to much frustration, particularly for clans/guilds who want to focus on building a healthy community with long-term play in mind. The main reason for that frustration is the majority of players come and go all the time in most F2P MMORPGs, or at the very least they play casually, from time to time. This works against forming up proper relations between players, prevents communication and turns what is supposed to be a massive multiplayer game into some sort of a single player game where most just stroll solo in their spare time. Of course that has its fans, but in my opinion it kills the purpose of a MMO.
Easy Ways to Pay for Subscription
On a side note, subscription plans for MMOs don't really cost that much, but for someone who cannot afford to pay for a VIP account there are some relatively easy and even enjoyable ways to earn enough to cover your monthly fee expenses. Depending on how much spare time you have and what your interests are, and partially what technical skills you have, you can do a variety of things to earn some extra money for your VIP account, regardless of the MMORPG you play (as long as it's popular enough). One, you can make a free blog about your gameplay experience, post tips and engage in discussions with other fellow players, and earn some cash via Google Adsense.
A more efficient way is to have a proper blog (similar to mine) which you have total control of, and even open up a forum. If it becomes popular over time, you can even sell advertising space and I can assure you there are plenty of companies willing to pay for ad spots. Third, if you like playing online games and like to gamble (and feel lucky!), you can try out some of the online poker and casino sites. It costs very little to start, you are usually given free bonuses and making some cash is quite easy. For those of you who want to try out the latter but are feeling inexperienced, I suggest visiting Denmark's Poker Guide which contains some great articles and guides on how to maximize your investments. Don't forget you can use Google Translator if you need.
And now, let's have a brief look into my personal top 3 MMORPGs of early 2012:
1. Lineage II Goddess of Destruction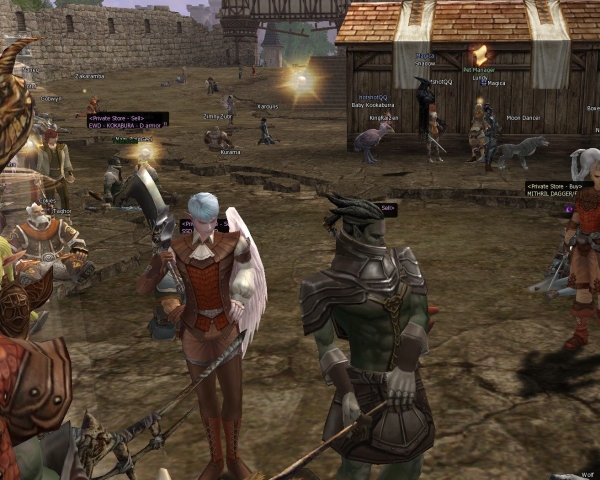 Obviously I'm biased here, but there is still no MMORPG out there that combines so many diverse elements as Lineage II does. It of course depends on what a player looks for, but for people like me who look for more freedom and less limitation in what you can or can't do in a game, L2 is right where it's at.
Lack of factions, open PvP, crucial role of clan and allience relationship, players controlled resource management, class balance focused towards party play instead of 1 vs 1, are just some of the main gameplay ingredients which makes Lineage II the most appealing F2P MMORPG out there.
Add to that the still great looking character models and textures, immersive soundtrack and long-term gameplay, and you have something which can quite easily replace your social life, for good or bad! 🙂
2. Aion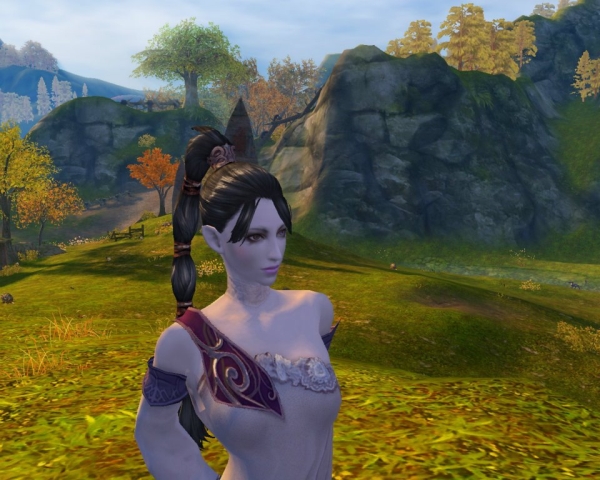 Having recently gone F2P, Aion enjoys much success these days. Although I don't have at all much experience with this MMORPG, I must say it looks, sounds and feels great, despite its age. One of the things that struck me was the amazing quality and diversity of characters you can make. They are quite simply visually stunning and their animation is also top notch.
In terms of gameplay, it combines elements of WoW, LOTRO and Lineage II, which I guess is intended to draw in all different kinds of players, offering something to everyone. I certainly enjoy that aspect and being a casual LOTRO player myself, I instantly fell comfortable with the interface which is quite similar.
The target auto-facing feature would please L2 players and is something I wish more MMORPGs implement, as it really preserves your energy over time, taking away the need to constantly re-position your character. As for things to do in the game, I was quite impressed with the number of customization you can do to items of all kind, particularly weapons, armors and jewelry. Overall I strongly suggest that you try it out if you haven't and just give it a chance.
3. Lord of the Rings Online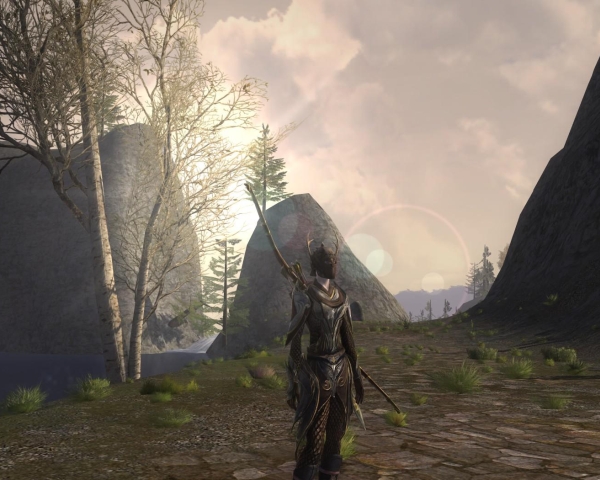 My top choice for a casual, solo-oriented type of MMO, particularly after the latest updates and expansions. Amazing atmosphere, visually stunning environments, great soundtrack and huge land to explore – it really is Middle Earth modelled as how one would imagine it. The only downside is that characters are very poorly modelled and just don't fit in with the rest of the game. If you don't pay much attention to that though and just enjoy the gameplay, it's quite addictive.
Although the Free type account is rather limited, you can initially go through most of the content without a problem, and can later obtain enough points to buy further Quest packs. What is better though is paying for at least a month, obtain the bonus points that come with that and then let the system downgrade you to a Preimum account which has less limitations. In terms of gameplay, WoW players would feel at home with most of the stuff, but there are also some great innovative features (which WoW, Aion and even L2) have actually copied by now.
Some of the unique concepts in LOTRO is the Players vs. Monsters (PvM) mode, which serves the purpose of PvP alternative in the game, as well as the skirmish instances that offer action-packed playstyle for those who are willing to obtain equipment in a different way than doing quests. Another great feature is RPG servers which have certain rules to them that would please players looking for a more authentic experience of Middle Earth by in a similar way that one would do in a Dungeons & Dragons session, role-playing their characters as much as possible.
Conclusion
It is obviously out of the scope of an article to cover each MMORPG in detail and I personally believe it is best to experience one yourself instead of watching/reading about it, approaching it without any prejudice or expectations. Even so, I hope you found my little reviews useful. Feel free to leave a comment down below and ask any further questions you may have. As always, I'll do my best to answer them.