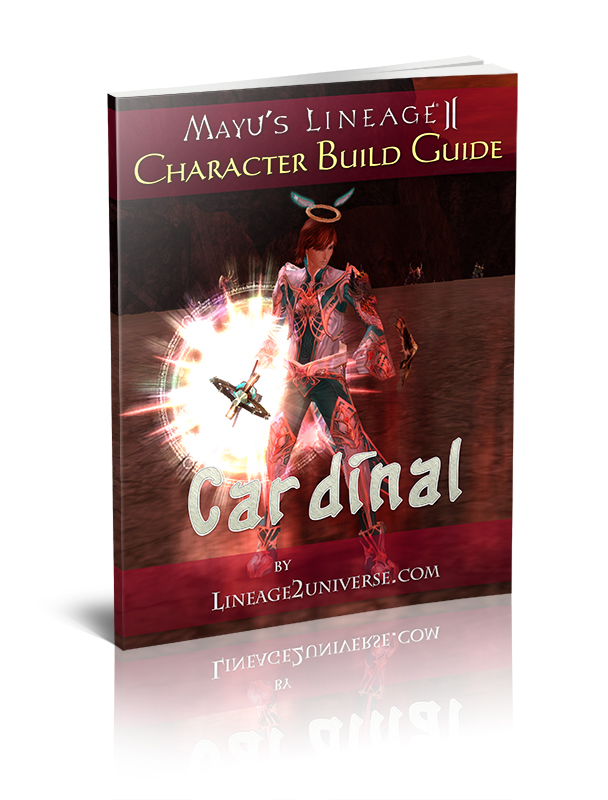 This is my first digital/PDF guide that covers a mage-type class and I have tried hard to deliver my usual high standard of quality. The Cardinal class is always on high demand at any server, but if you want to get the respect of top clans and have everyone look for your healing services, you need to get the most out of the class potential.
This guide will help you achieve that by covering all aspects of optimal Cardinal builds, so you can breeze through any situation and keep everyone alive, allowing your party to get the edge in both PvP and PvE combat.
Bishops who have transcended the teachings of the order of the god of light and reached a new standing are granted the title of Cardinal. Priests researching the studies of countless ancient clerics embarked on a search of the cause of the discrepancy between their miracles and current white magic. Years later, only a handful returned and formed the Order of the Forgotten Miracles, compelling them to proclaim the resurrection of Cardinals.
Inside the guide, you will find well-presented information, stats, tips and optimal combinations on the following topics:
Items and Equipment – Weapons, Armor Sets, Jewelry, Belts, Talismans, Augmentation, etc.
Symbols/Dyes
Skill Enchantment
Subclass Skill Certification
Skill Transfer
Elemental Attributes
If you ever felt like something's lacking in your performance as a healer or if you're considering playing one, but feel uncertain about how to approach building up your character, do not hesitate and dwell into the years of experience shared in this Cardinal Character Build guide.
The guide is fully compatible with Lineage 2 High Five, but most of the tips apply to other versions as well, such as Freya, Gracia Epilogue and Gracia Final. If you play on those chronicles, but still decide to purchase the guide, feel free to contact me for tips on what to do differently.