Free Guides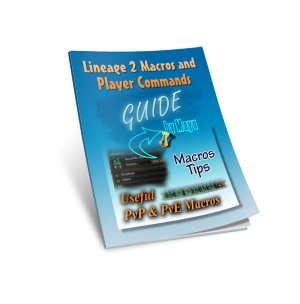 This FREE guide covers the basics of Lineage 2 commands and the L2 macro system, providing examples for both PvP and PvE which you can either copy or use to get ideas for making your own custom macros.
Inside you'll find information such as:
Introduction to the Lineage 2 Macro System
All available player commands, as well as macro-specific commands
Parameters you can use in macros and macro mechanics
PvP and PvE example macros that have been proven to work through years of gameplay experience
For more information, visit the L2 Macros and Player Commands Guide page and download your FREE copy today!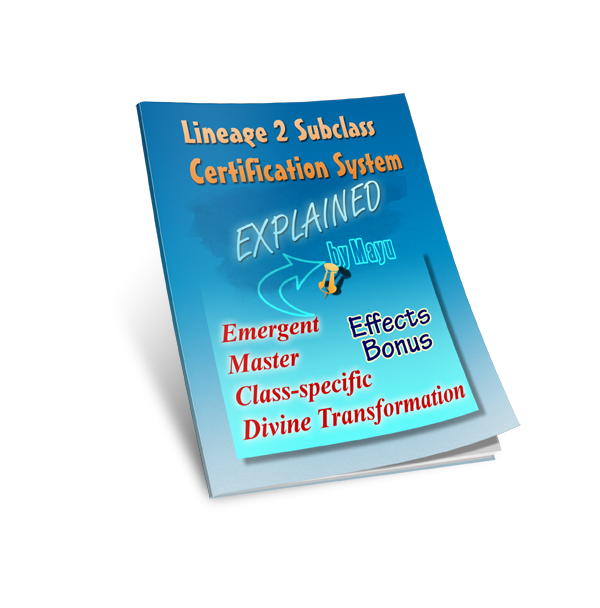 This FREE guide inherits my popular article on the topic, but goes up a level by providing additional information, especially on Divine Transformation.
It also contains corrections to some errors I've made and fills in the gaps about different subclass skills aspects that I've omitted in the the article.
Some of the things you'll find inside are:
Introduction to the Lineage 2 Certification System
The steps to getting your subclass certificates
Precise effect bonuses of the Emergent, Master and Class-Specific Abilities
A thorough description of the Divine Transformations and their exact skills
Go to the the L2 Certification Skills Primer Guide to find out more and get your copy for FREE.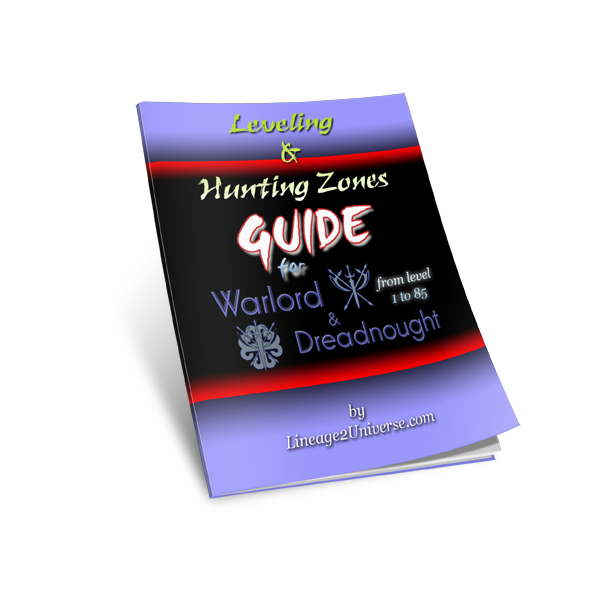 Leveling with a Warlord is fun and efficient, but to do it properly you need to chose the right hunting grounds. This guide expands what's already discussed in Mayu's Ultimate Warlord Guide by covering topics that were not touched in detail there.
In this FREE guide, which you can download right away, you'll find answers to some of the following questions:
How to start out with your Human Fighter character right from level 1.
Which quests to do, along with links to walkthroughs of the quests.
What equipment works best for each range of levels.
Which are the best hunting grounds depending on your experience, equipment and party support.
Check out more about the Leveling & Hunting Zones Guide for Warlod & Dreadnought and get your copy today.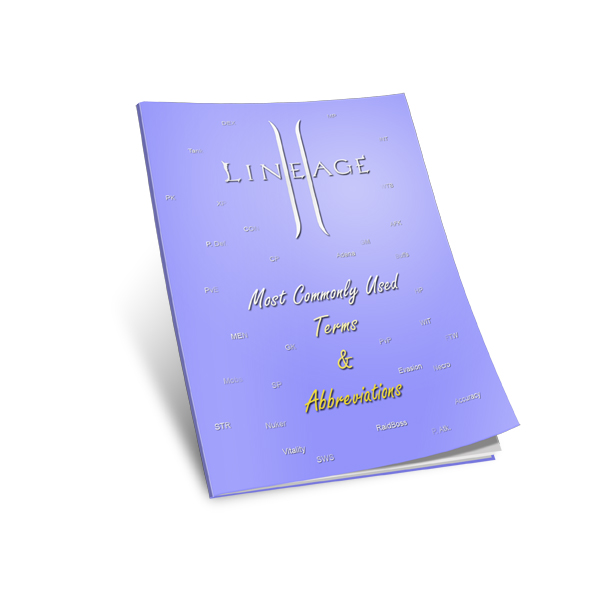 This free short report explains the meaning behind the most often used terms in the world of Lineage 2, be it game terms or chatting jargons.
You can easily use it not only if you're a beginner, but as a reference if you need to check the meaning of something that you came accross while playing the game.
Check out the guide by clicking here.