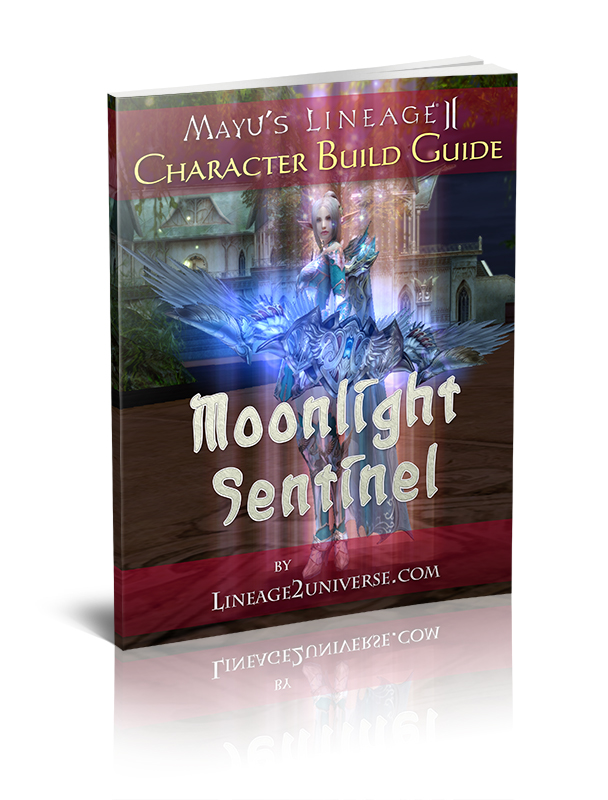 This digital/PDF guide covers all the information you need to take the most out of your Moonlight Sentinel character, for both PvP and PvE combat.
The bow is a very important weapon for Elves, who traditionally prefer ranged combat over melee. A title conferred on the most accomplished archers among the Elven Scouts, the Moonlight Sentinel is named after an ancient hunting ritual performed under the light of the full moon.
Inside the guide, you will find useful tips and optimal combinations on the following topics:
Items and Equipment – Weapons, Armor Sets, Jewelry, Belts, Talismans, Augmentation, etc.
Symbols/Dyes
Skill Enchantment
Subclass Skill Certification
Elemental Attributes
Grab this guide now and get an immediate insight on how to improve your Moonlight Sentinel, starting from today!
The guide is fully compatible with Lineage 2 High Five, but most of the tips apply to other versions as well, such as Freya, Gracia Epilogue and Gracia Final.